Seven areas
describe how I created the latest abstract body of work.

The most important transformation from a fine artist to an abstract artist was the freedom to create art without any pre-conceived idea or any concept. The freedom to experiment adds depth to the artwork. This intriguing way of exploring and experimentation suits my restless nature perfectly.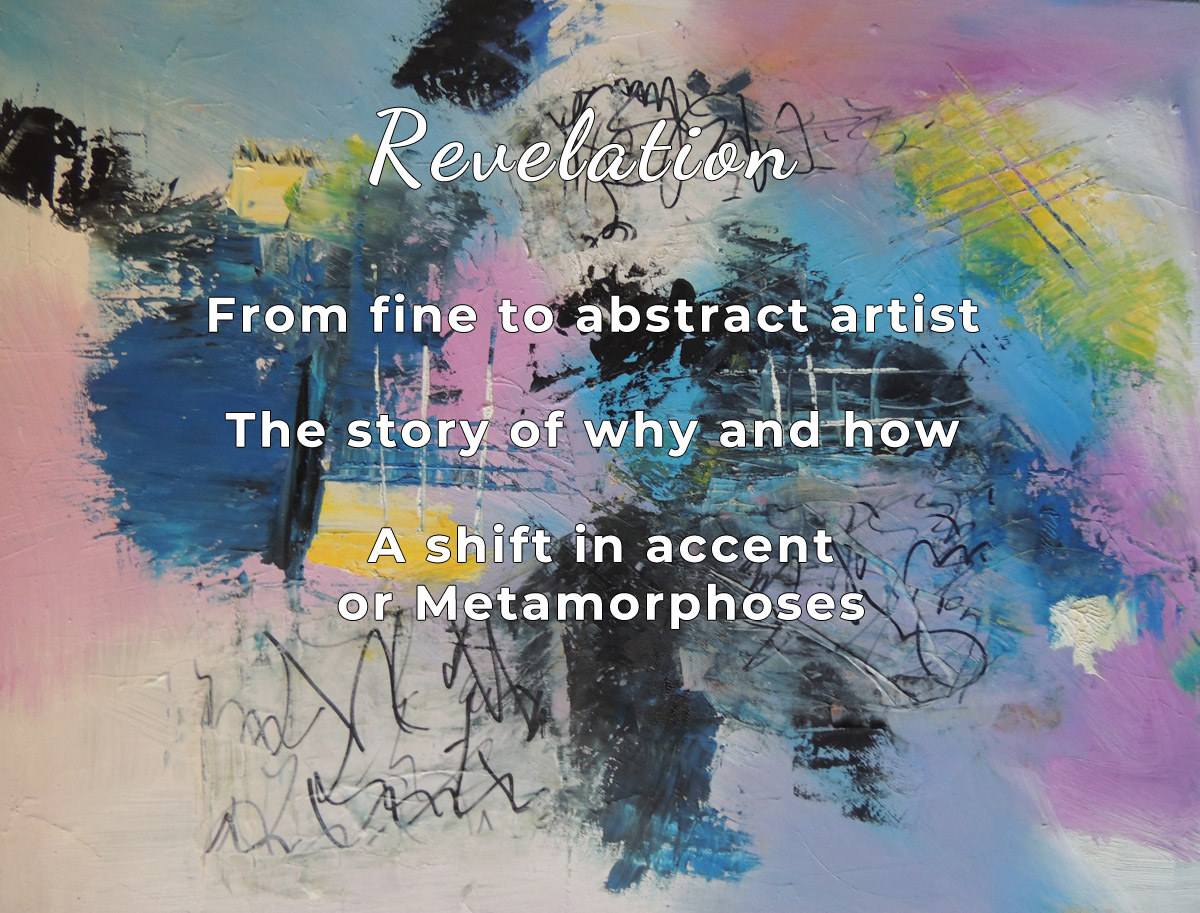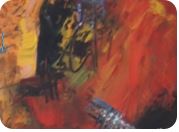 The unintentional, dominant
red colour
reflects some natural
disasters
. Draughts, heat waves, wild raging fires through forests and cathedrals, resonate in the paintings.
Repetition
of colour, texture and certain shapes in both acrylic and oil paintings, is part of the creative process, and convey a variety of possible interpretations.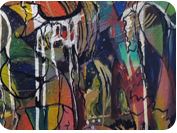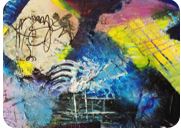 Dry media
for example charcoal, pastels, oil or ink pencils and pens is used at any stage of creation.

Experimentation

with all kinds of materials stresses the power of suggestion.
The change to cold wax oil from traditional oil paint as a medium, broadened my knowledge and use of various media on the same canvas. Except for
oil and acrylis media and gels
at various stages, pure
silk, coffee
granules,
sand
, and
metal leaf
also form part of the design.
Collages and transfers
from previous older, unfinished works, unite the past and the present.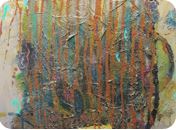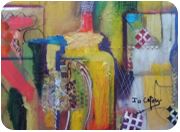 Emotion
plays a central role in abstract art. The use of colour and

mark making, or any other tool, is an emotional communication between the artist and canvas. This frees the viewer to a variety of possible interpretations.
The
shift

from a fine artist to an abstract artist was relatively easy but sudden, although deep down I knew it was inevitable. It was phsycologically a metamorphoses because previous artworks had already elements of abstraction, but the execution changed.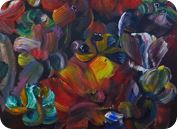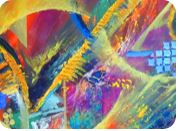 The
whole process

of abstract art is intense, and at the same time more difficult. There is no picture, sketch, or concept to copy. In stages, through

interaction

between the canvas and the artist, the content will eventually determine the meaning. The style is looser and intuitive.
Bloemfontein, South Africa
Join Me In My Journey As An Artist
More of the process, as well as the influences in my life, can be found in in my Artist Statement, Paintings For Sale, my Blog and my monthly Newsletter.