I grew up on a farm and for the first five years I was the only child. I had enough time to entertain myself. My imagination ran wild. During the week I had an intense conversation with the wildflowers, the fig and the pomegranate tree, all the animals, birds, and at night with the stars.
Weekends, in front of a very big attentive audience of five people (my parents, two grandmothers, and my grandfather), I dramatically "acted" the conversations of the week. The conversation-imaginative-stories by now had changed. More colours, words, sounds, life-lessons and sayings, which I learned the previous week, were now part of the scene.
Through role play, on a pre-school level, a set of guidelines prepared me for life.
I was not allowed to tell a lie. It was carefully brought to my attention that I had to treat people the same way as I would like them to treat me. Respect for other people and their belongings, nature and rules were non-negotiable. The more freedom I had; the more responsibilities came with that freedom.
When my brother was one year old it was time for me to attend school. During the week I stayed with families closer to school and weekends I was back on the farm. The audience by then had changed, because the flowers, the fruit trees, birds, stars at night and my brother were the audience.
The pre-school years, as well as the careful guidance of my huge crowd of fans, prepared me for the realities of life. These first five years at school, away from home, taught me at an early age how to think, act and made my own decisions independently.
Nonetheless, when I reached the age of twelve my creative nature was torn apart.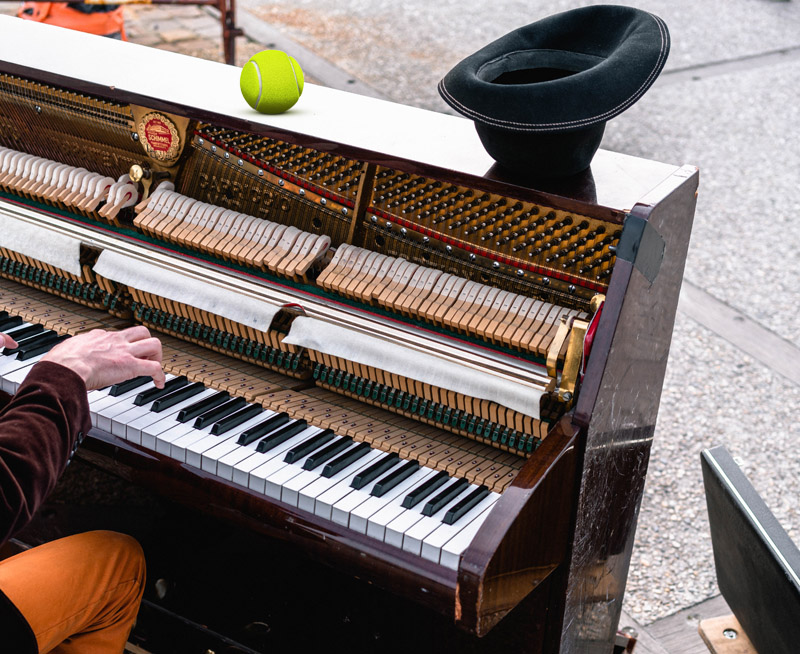 Just one month after I won an art competition, I was "cut down to size" when I misunderstood the art teacher.
"Draw that. You have twenty minutes to complete the drawing. Keep quiet and I don't want to hear any noises", she instructed the class, waving her arms in the general direction of the piano.
A tennis ball sat on one top of the piano. Now, looking back, I was in a serious conversation with the black and white piano keys, not loudly, but still not completely silent. From where I sat, I could not see the keys' perspective. I stretched from one side to the other, up and down. I was disappointed that the piano changed its' "looks" every time that I changed from viewpoint. At that stage, the terminology, perspective and viewpoint, were not explained by the teacher.
I never finished the drawing, not even started it. The art teacher's intention was that the class should draw the tennis ball on top of the piano, not the piano!
"You have no talent. From the next art lesson until the end of the year, you will sit in the corner. Luckily you have a good profile. I will show the class how to draw a face", she declared.
I could not bring myself to explain what happened. I was in any case taught to respect authority. I therefore believed her; she was right. To paint or draw was for those kids who had "talent". I was left with an unexplained longing deep inside me.
Fortunately, my grandmother taught me in the meantime to sew and to embroider. These creative activities would play a major role, directly and indirectly, in my professional life as an artist.
During my High School years, I started to write dramas, essays and poetry. I was eighteen years old before I could bring myself to enter an essay in a competition, which I won.
After my formal training as a teacher at the University of the Free State, I married my soul mate. We are blessed with two daughters.
While the girls grew up, I obtained an International Diploma in Fashion Design. Fashion design and embroidery have many tangent points and they remain my hobbies. I stopped my highly successful fashion designing business, knowing that I was on the brink of a journey of self-expression.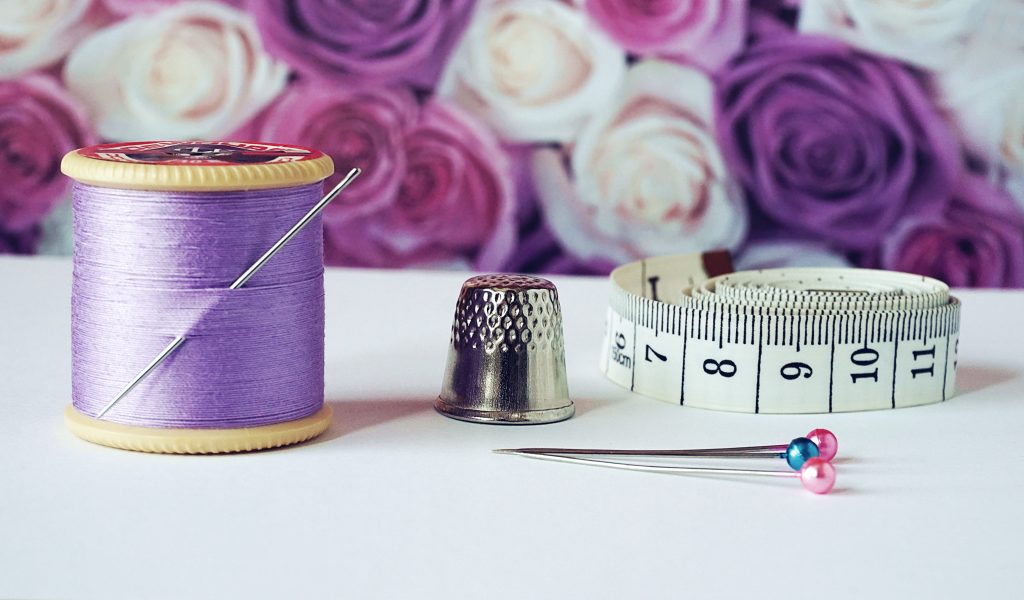 Soon I was ready to take part in private and solo exhibitions. South-African art festivals gave me the opportunity to further my art career. Quite a few artworks also found a new home in various European countries as well as the USA.
The first stages of my career as an artist was done in an impressionistic manner, expressing myself through the palette knife and broad, loose colour strokes. Colour played (and still is) an important role and one of the vehicles, conveying my innermost feelings. From my own photos or sketches I "copied" memoires of places I visited.
However, three imported interventions in my career, through hindsight, would give me the permission to trust myself and to grow as an artist.
The self-developed Viart course (2006) as well as The 53rd Venice Biennial (2009) strengthened the psychological interaction of colour, dreams, and art as medicine. "The world through Ia's eyes", Clarence (2010), as the local paper put it, was the forerunner for the transformation from a Fine Artist to an Abstract Artist. The theme of this body of work in a solo exhibition, "Women in (e-)Motion", depicted the transformation and emotions of women, during their lives.
As a Fine Artist, mainly acrylic and oil, the "unexplained longing deep inside" me was by most part tempered.
During the latter part of 2018 the painting process changed. As usual, I was painting on five or more canvasses simultaneously, waiting for oil paint to dry and starting a new painting on another canvas. Except, this time, I started with the artworks without any notan, no drawing, no 'copying', no idea and no concept. Just painting.
I was more relaxed, but at the same time more stressed. I was not totally in charge, or was I? The canvas and I were constantly arguing! We were in a serious conversation about what to do next.
You guessed right. I found my inner voice again. I was acting the story, not in words but in paint.
It was a steep, long, and in the end a most needed, climb to ABSTRACT ART.
More of the process, as well as the influences in my life, is revealed in my Artist Statement. Paintings for Sale, my Blog and my monthly Newsletter, are packed with information and explanations.