PREPARING FOR MY ARTIST JOURNEY.
PREPARING FOR MY ARTIST JOURNEY

HOW DISCOURAGING CHILDHOOD EXPERIENCE DERAILED MY ARTISTIC DREAM
"AHA" ADULTHOOD MILESTONES DROVE ME TOWARDS AN ABSTRACT ARTIST.
THREE IMPORTANT INTERVENTIONS
SHIFT OR A METAMORPHOSIS
PS: FOR THE FUTURE
A DISCOURAGING CHILDHOOD EXPERIENCE DERAILED MY ARTISTIC DREAM

For the first five years, as an only child I 'acted' my stories. My imagination ran wild. Flowers, birds, bees, stars at night, black berries, and especially figs and pomegranates played a vital role. Then, drawing these elements of nature on soil and 'coloring' them with pomegranates, and black berries, on a bed of fig leaves was pure pleasure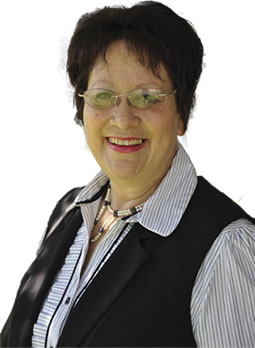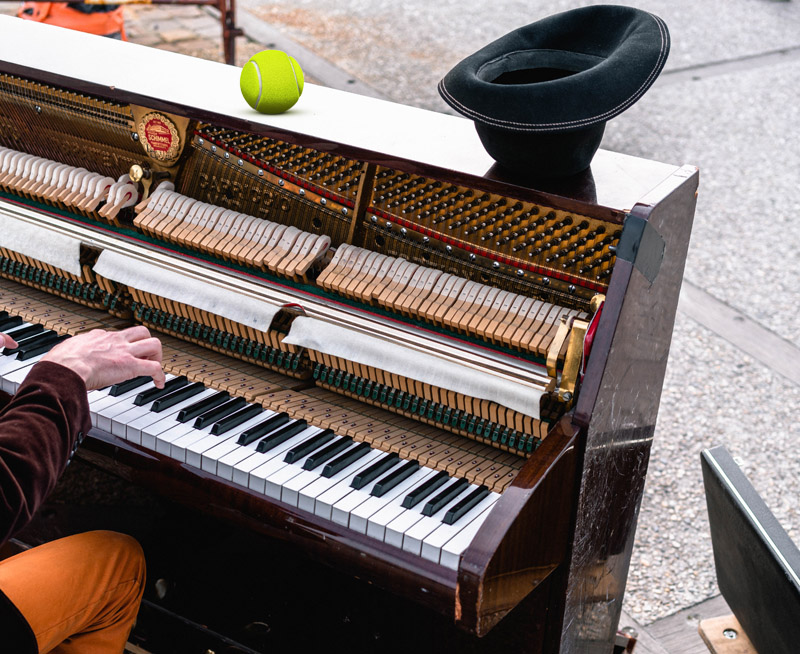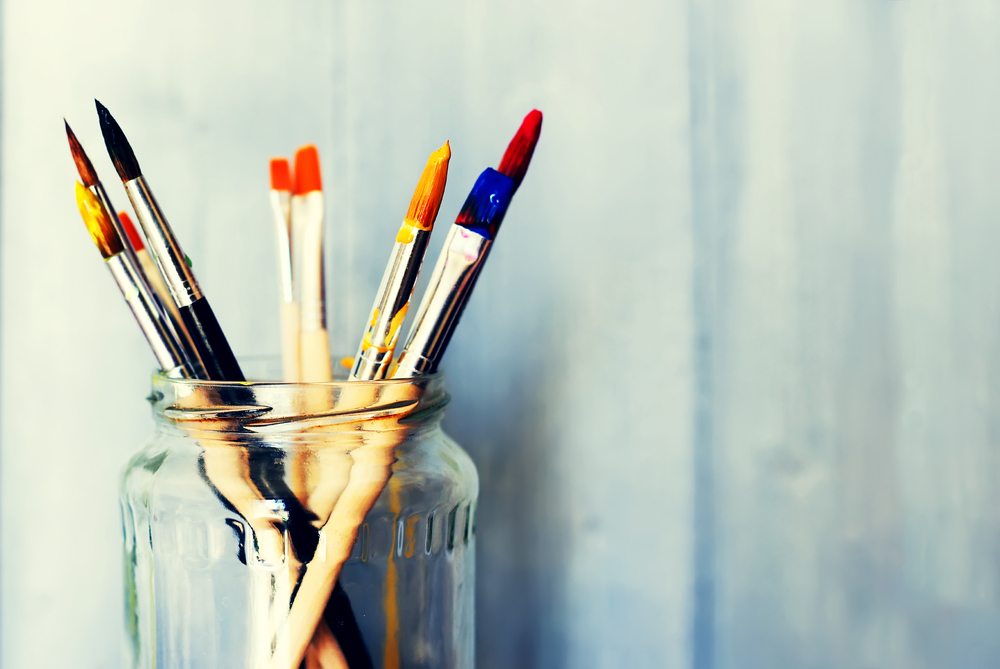 Nonetheless, when I reached the age of twelve my creative nature was torn apart.
Just one month after I won an art competition, I was 'cut down to size' when I misunderstood the art teacher.
"Draw that. You have twenty minutes to complete the drawing. Keep quiet and I don't want to hear any noises" she instructed the class, waving her arms in the general direction of the piano.
A tennis ball sat on one top of the piano. Now, looking back, I was in a serious conversation with the black and white piano keys, not loudly, but still not completely silent. From where I sat, I could not see the keys' perspective. I stretched from one side to the other, stood up and sat down. The piano changed 'its looks' every time that the point of view changed. The teacher did not explain the terminologies perspective, and viewpoint.
I never finished the drawing, nor even started it. The art teacher's intention was that the class should draw the tennis ball on top of the piano, not the piano!
"You have no talent. From the next art lesson until the end of the year, you will sit in the corner. Luckily, you have a good profile. I will show the class how to draw a face" she declared.
I could not bring myself to explain what happened. Respecting authority, I believed her; she was right. To paint or draw was for talented kids, leaving an unexplained longing deep inside me
For the next plus thirty-eight years I never touched any pencil or pen for the sole purpose of drawing or painting anything that was of interest to me as a person. Adulthood brought huge changes in my development as artist.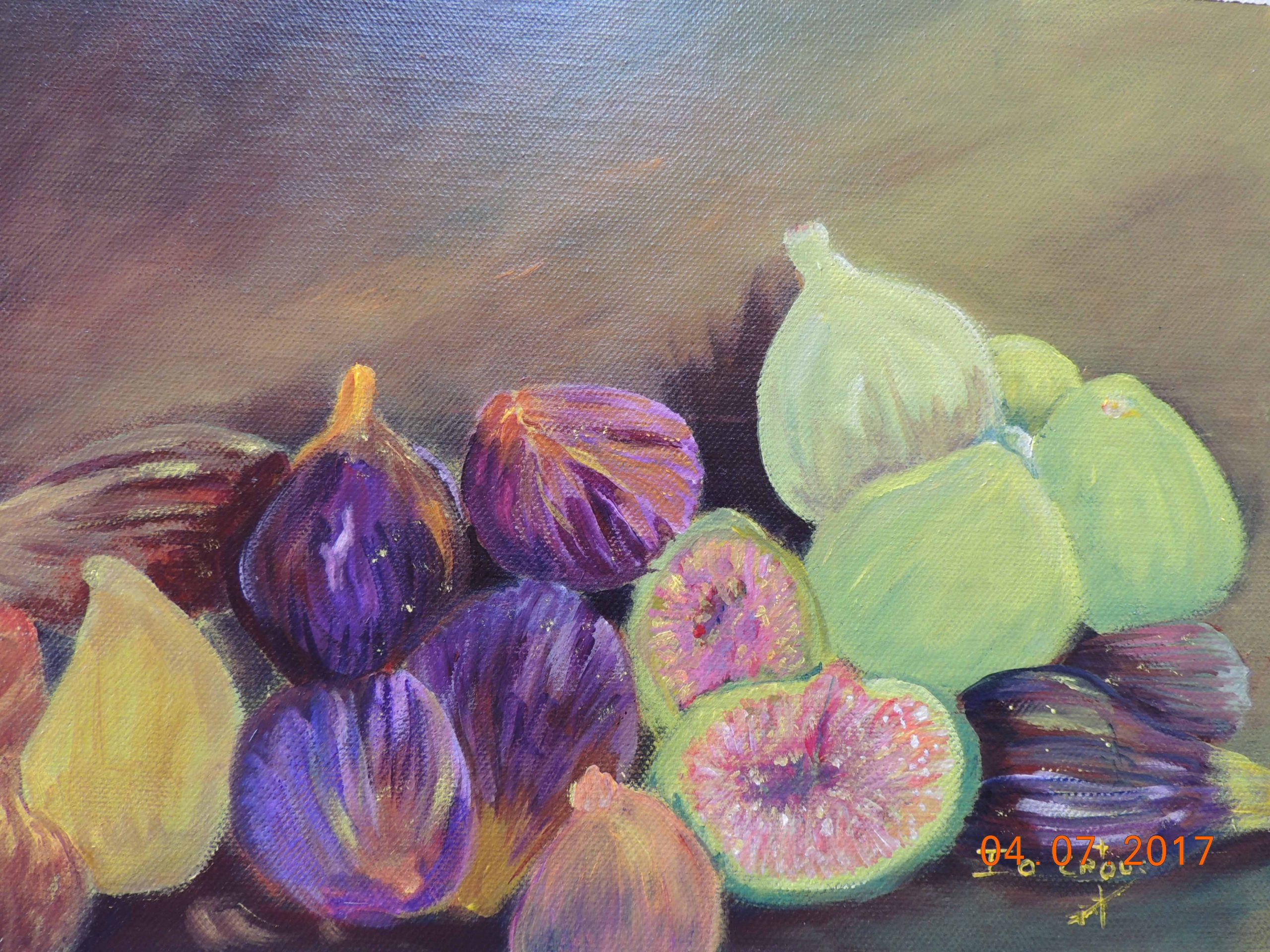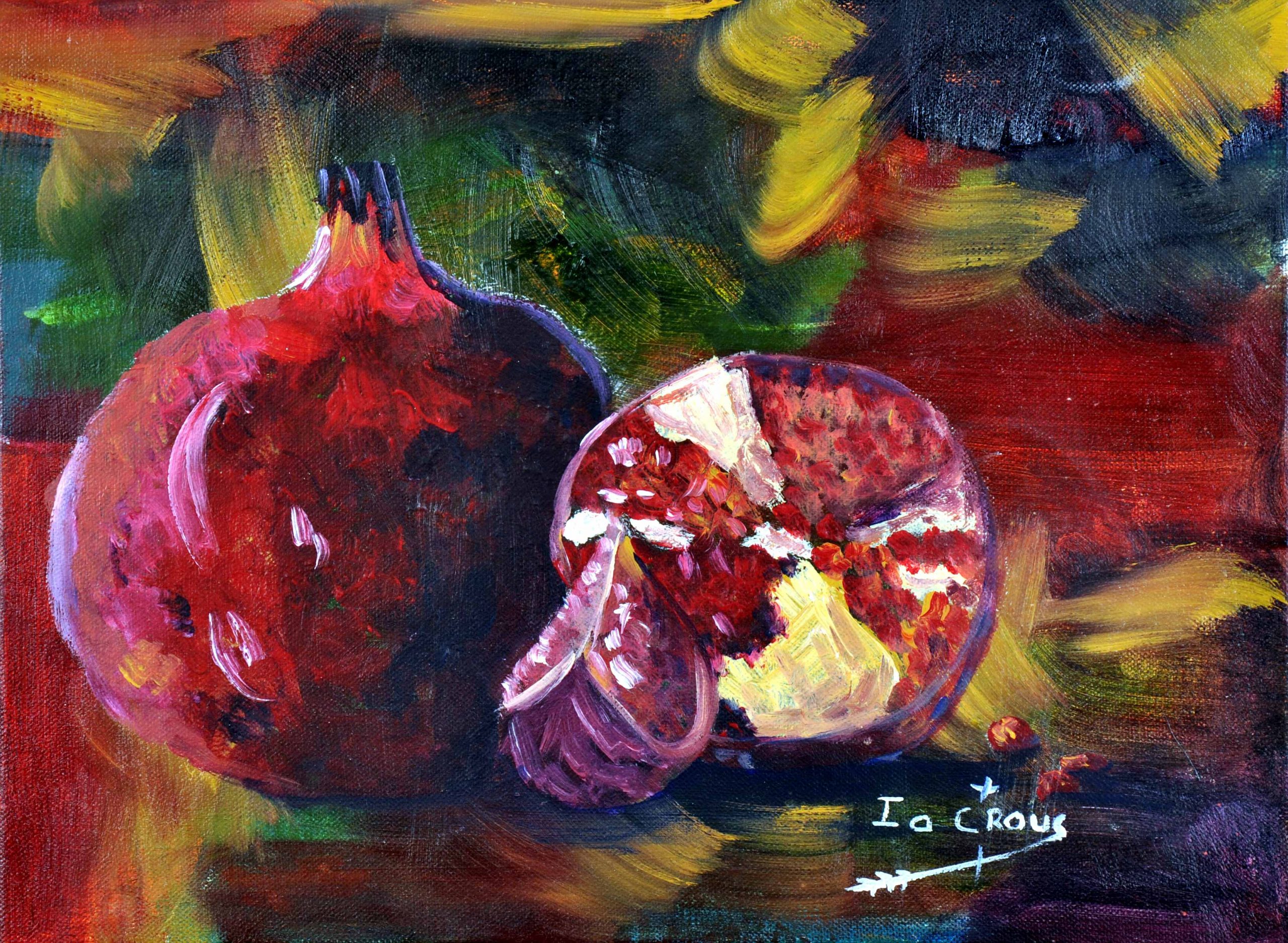 "AHA" ADULTHOOD MILESTONES DROVE ME TOWARDS AN ABSTRACT ARTIST
After my formal training as a teacher at the University of the Free State, I married my soul mate. We have two daughters.
While the girls grew up, I obtained an International Diploma in Fashion Design. Fashion design and embroidery have many tangent points and they remain my hobbies. After twenty years I closed my successful fashion designing business, believing that I was on the brink on a journey of self-expression.
Rethinking my life, I re-build my life's puzzle and got rid of those pieces that did not fit. With the hugs, love and support of my husband and daughters, my career as a Fine Artist, at the age of fifty started to take shape.
Private classes, training as a watercolor artist (2000-2003), deepened the hunger to feel fulfilled in my art. My vision to express myself still evaded me.
As a self-taught artist, I took various private art lessens, and art courses via Virtual Art Academy. In 2009 I attended a highly effective week-long workshop by Barry John Raybould (CEO Virtual Art Academy) in Knysna, South-Africa. This set the scene for a roller coaster art profession.
Traveling and talking to international artists broadened my artistic horizons, and correspondence with like-minded people worldwide, strengthened my core-believes.
Soon I was ready to take part in private and solo exhibitions. Since 2007-2019 South-African art festivals gave me the opportunity to further my art career.
I matured from the watercolor phase and slowly produced more impressionistic works of art, expressing myself through the palette knife and broad, loose color strokes in acrylic, and later oil paints. Color plays a significant role and one of the vehicles, conveying my emotions. From my own photos or sketches I 'copied' memories of places I visited. At completion I faithfully ticked off all the accomplished art elements and principles.
THREE IMPORTANT INTERVENTIONS
However, through hindsight, three important interventions in my career, gave me the permission to trust myself and to develop into an abstract artist.
The self-developed Viart course (2002) as well as the Fourth International Conference on the Arts in Society (28-31 July 2009), Venice, Italy, strengthened the awareness of psychological interaction of color, dreams, and art as medicine. Visits to the 53rd Venice Biennial (2009) underlined the significant impact of art in society and vice versa. A solo exhibition (2010 in Clarence, Eastern Free State, South -Africa,), 'Women in (e-) Motion', in acrylic and oil, depicted the transformation, and emotions of women during their lives. 'The world through Ia's eyes' as the local newspaper put it, was the forerunner for the transformation from a Fine Artist to an Abstract Artist.
A SHIFT OR A METAMORPHOSIS?
During the latter part of 2019, the painting process changed. As usual, I was painting on five or more canvasses simultaneously. Except, this time, I started with the artworks without any notan, no drawing, no 'copying', no idea and no concept. Just painting.
I was more relaxed, but at the same time more stressed. I was not totally in charge, or was I? The canvas and I were constantly arguing! We were in a serious conversation about what to do next. I realized that abstract art is extremely difficult because there is no scene or organic element to copy. Nothing to follow, but only intuition. The innermost emotions are unfolding through mark making, any dry or wet media, textures, and colors
These actions unveil the history or clues to what the painting is about. The interpretation of the abstract painting shifts from the artist's point to the viewer's understanding of his/her reality.
I found my inner voice again. I was acting the story, not in words but in paint.
It was a steep, long, and in the end a most needed and satisfying climb to ABSTRACT ART.
When Covid struck 2019-2021, I used the time to paint, learned more about abstract art and artists, and reconstructed my website. I strongly believe that a window of opportunity will open to a much larger world to exhibit, promote, and sell my art.
At the beginning of 2022, as in 2000, 2009 and 2019, I am on the brink of yet another watershed. The legion possibilities to find the strength to create more authentic, personal abstract art, exists on the edge of my vulnerable innermost self.
Join me on my journey as an abstract artist.